NextGen Healthcare, Inc. (Nasdaq: NXGN), a leading provider of ambulatory-focused technology solutions, today announced it has achieved a significant milestone by enabling more than 500,000- patient visits through its NextGen Office telehealth solution in 2020.
NextGen® Office is a cloud-based solution for provider owned, small (under 25 providers) healthcare practices supported over half a million virtual visits through its cloud-based solution. An all in one solution offering Practice Management, EHR, Telemedicine, and Clearinghouse in one convenient, fast, easy to use application
Built in telemedicine is a key component of the NextGen® Office Platform which provides capabilities such as online scheduling, bill payment, and secure patient-provider messaging, appointment check in and patient entry of historical information. The solution can be used seamlessly on a computer, tablet or phone from anywhere, anytime - including a kiosk in your waiting room.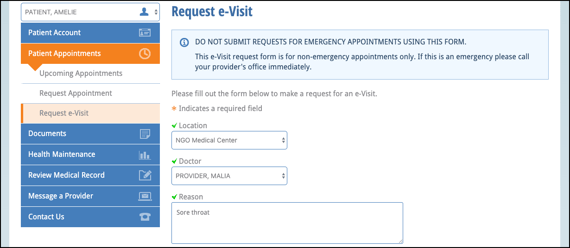 NextGen Office Telemedicine became a critical means of care continuity for thousands of ambulatory providers across the U.S. during the COVID-19 pandemic. Demand for the popular care delivery alternative continues to grow. According to a forecast from Chilmark research, 15-25 percent of all U.S. primary care visits will be conducted virtually by 2025.

"This telehealth solution is a complete game changer— integration is logistically doable, and the video quality is the best. Since offering patients more appointment access, our practice has grown as well." Dr. Steven Schwartz Potomac Physician Associates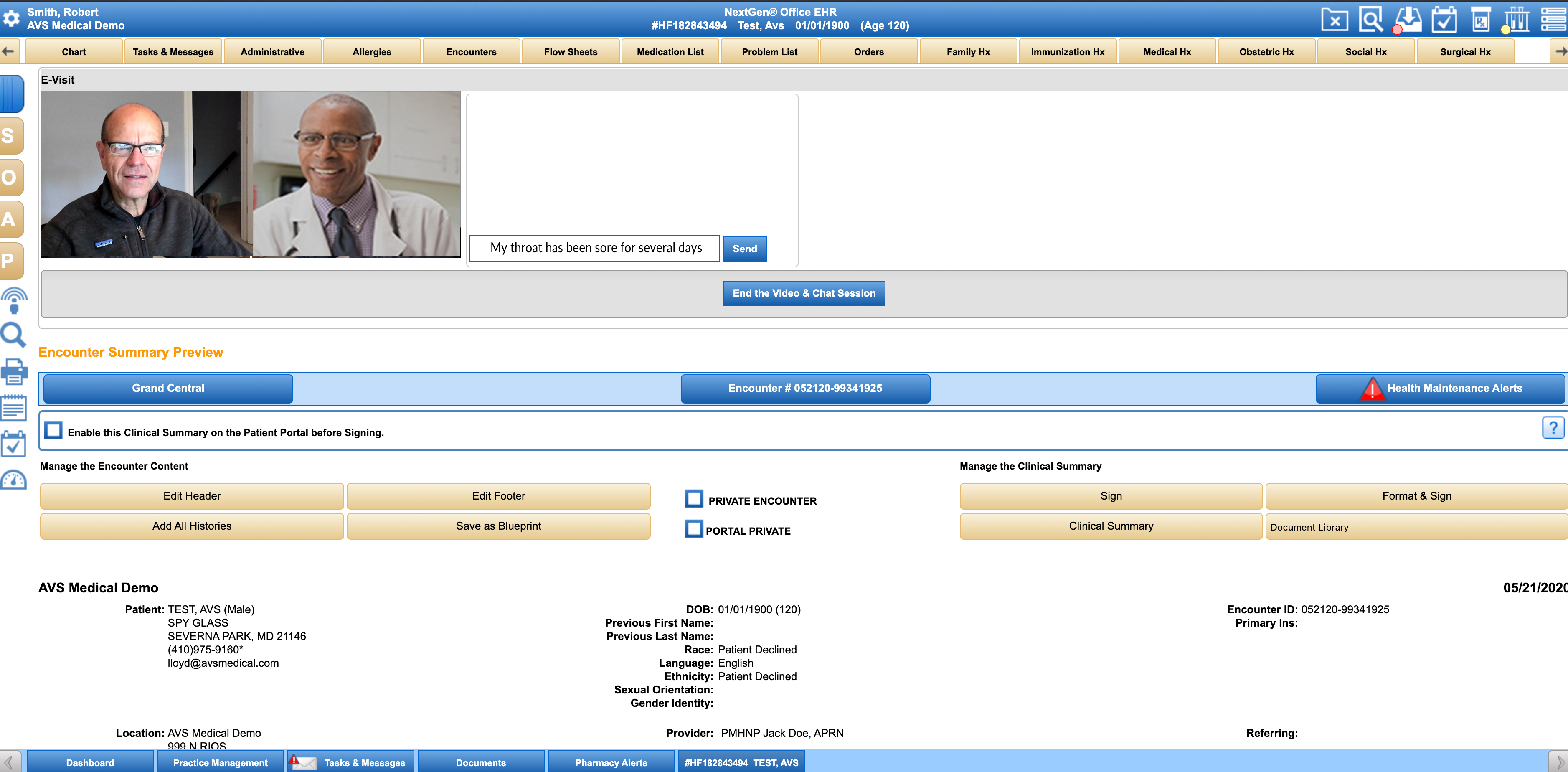 "We are proud to have enabled over 500,000 integrated telehealth visits while delivering a superior patient experience," said John Beck, chief solutions officer, NextGen Healthcare. "This milestone represents our ability to scale quickly to provide patients and physicians with an innovative and safe channel for care delivery. Virtual visits will play an increasingly important role in the evolution of the patient experience."

About AVS Medical: AVS has been providing EHR solutions to small, independently owned physician practices for over 20 years. As the the premier NextGen Office authorized business partner our team provides NextGen Office software and an additional support and training resource for your practice at no additional cost to you.
Click below to learn more about NextGen® Office Telemedicine Platform and the NextGen Office cloud based EHR solution