Cloud Based EHR
Talk, type or touch—patient charting at the point-of-care. Drive efficiency by utilizing our intuitive, modern interface.
Customizable for your specialty
Compatible on tablet/iPad
ONC 2015 Certified
A Mobile Friendly Solution
Using our cloud-based NextGen Office (formerly Meditouch), care facilities gain the fully integrated EHR, practice management and billing solution needed to keep up with increasing patient and practice demands. Tailored to the needs of any specialty-and fully functional on major tables, such as the iPad-our convenient, intuitive solution enables data sharing across systems and streamlines work flows. Our simple solution is easy for everyone to use- from office administrators, to clinicians.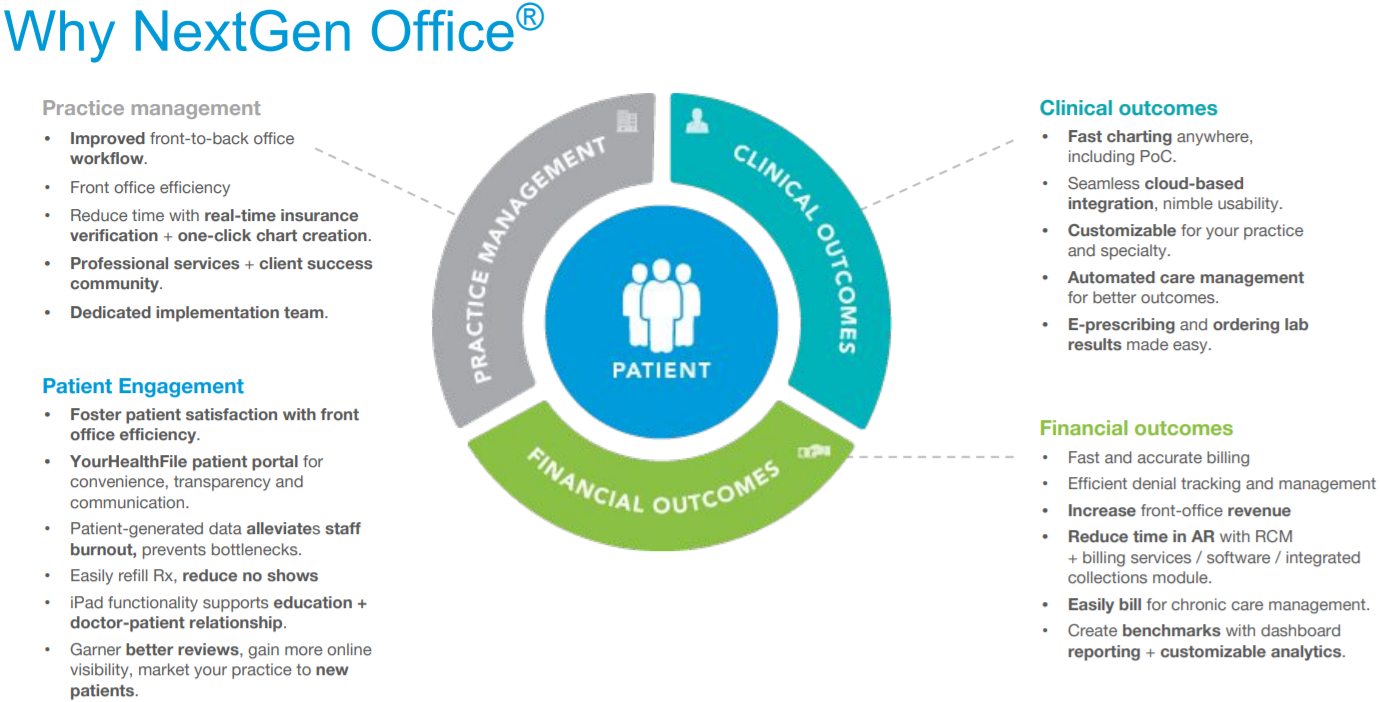 Faster Charting with NextGen Office
NextGen Office's iPad EHR was designed so you can chart on the go, from anywhere that has an internet connection. Unlike most of our competitors, NextGen Office is completely iPad Native. This enables you to use the full software without limitations straight in your iPad browser - no apps or installation necessary.
Charting at the point of care is the gold standard of EHRs. By using a mobile tablet such as the iPad, you can chart at the bedside or in the exam room. Never worry about a bulky computer screen coming between you and your patient - and have all of the charting completed by the time the patient leaves the exam room. Best of all, when its time for you to work at your desk, use NextGen Office on any computing device; PC or Apple, Windows or Mac, on either a desktop, laptop or mobile tablet. Flexibility is the key and with NextGen Office, you are always using the right device at the right time.