How to Create and Send a Patient Broadcast Message from the updox patient portal in practice partner, medisoft clinical and lytec md
The current healthcare situation in the country has highlighted the need for users of Practice Partner, Medisoft Clinical or Lytec MD to be able to quickly and easily communicate important information to all of their patients.
If you're using the UpDox patient portal you can send a secure, broadcast message to all of your patients who currently have a portal account.
The following steps will walk you through the process.
Step 1:
In your EHR go to the Dashboard screen and select Maintenance
Click Set Up
Click Portal Admin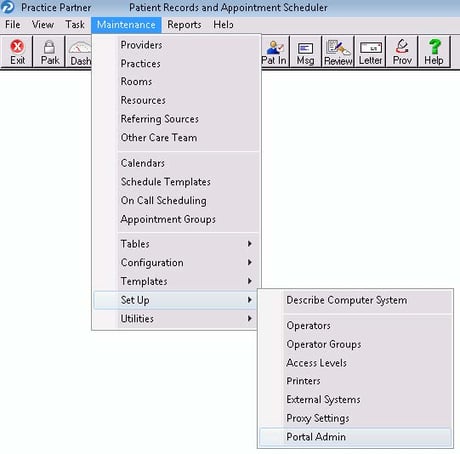 Step 2:
The Console interface will open (might take a few seconds to load)
Click Tools
Click Patient Broadcast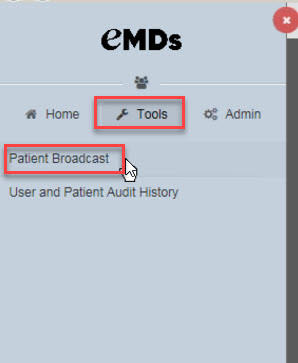 Step 3:
Click Patient Broadcast (in the standard UpDox patient portal this is the only available option)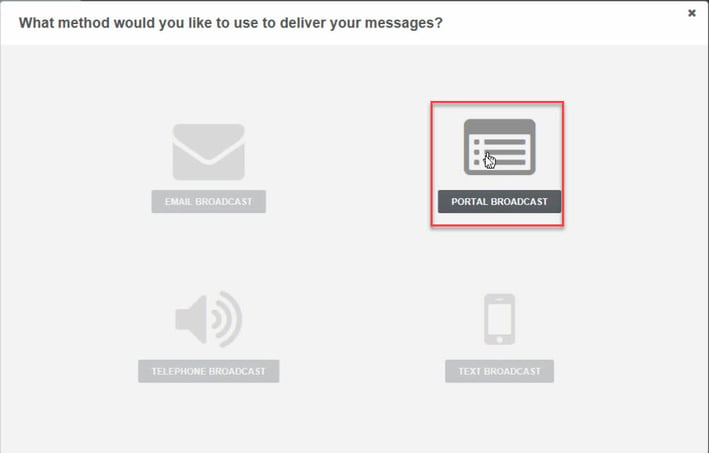 Step 4:
The broadcast message will open
In the Send From field at the top choose Practice from the dropdown menu
Enter the message subject in the Subject field
Enter your desired message in the Message field
Click Send (your message will immediately send there isn't another review step)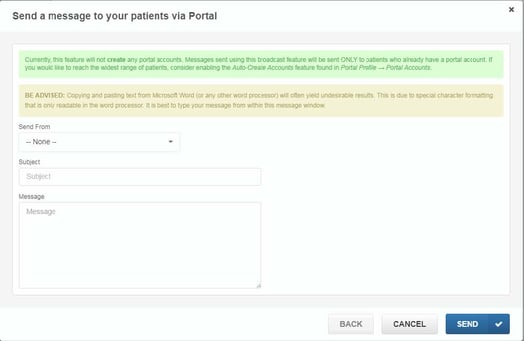 This will immediately send your message to all patients who currently have an active UpDox portal account. If you have any trouble completing these steps or need assistance with how to activate a patient's portal account please send an email to support1@avsmedical.com