Over the past year NextGen Office EHR/PM has been adding enhancements to it's Best in Klas cloud based EHR/PM solution to allow practices that are enrolled in the CPC+ program to meet the documentation and reporting requirements.
NextGen Office is certified to the 2015 ONC CEHRT criteria
Comprehensive Primary Care Plus (CPC+) is a national advanced primary care medical home model that aims to strengthen primary care through regionally-based multi-payer payment reform and care delivery transformation. CPC+ includes two primary care practice tracks with incrementally advanced care delivery requirements and payment options to meet the diverse needs of primary care practices in the United States (U.S.).
To learn more about CPC+ please click here
A summary of the enhancements along with brief explanations and screen shots can be found below
New to Care Plan – Longitudinal Care Plan
As a part of CPC+ compliance, we made enhancements to Care Plan. You now manage a patient's health concerns from the Longitudinal Care Plan page, which is accessible from the Longitudinal tab (previously called Health Concern).

New – Social Determinants
To comply with CPC+ requirements, we added Social Determinants information to Social History so you can assess and meet a patient's psychosocial needs.
Financial Resource Strain

Education

Stress

Depression (includes PHQ-2 score)

Physical Activity

Alcohol Use (includes AUDIT-C score)

Social Connection and Isolation (includes NHANES score)

Exposure to Violence (includes HARK score)
Answers to questions in the Depression, Alcohol Use, Social Connection and Isolation, and Exposure to Violence provides a PHQ-2, AUDIT-C, NHANES, and HARK score, respectively.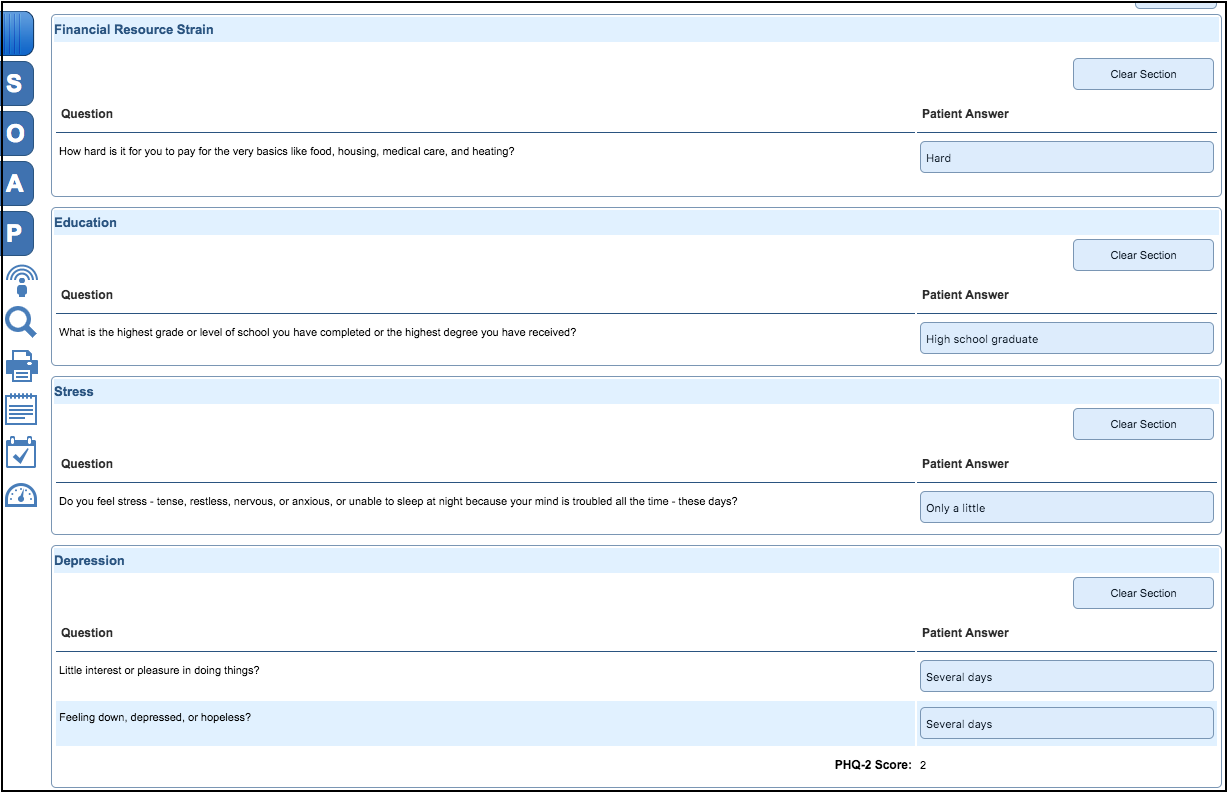 View Social Determinants in Encounter Summary Preview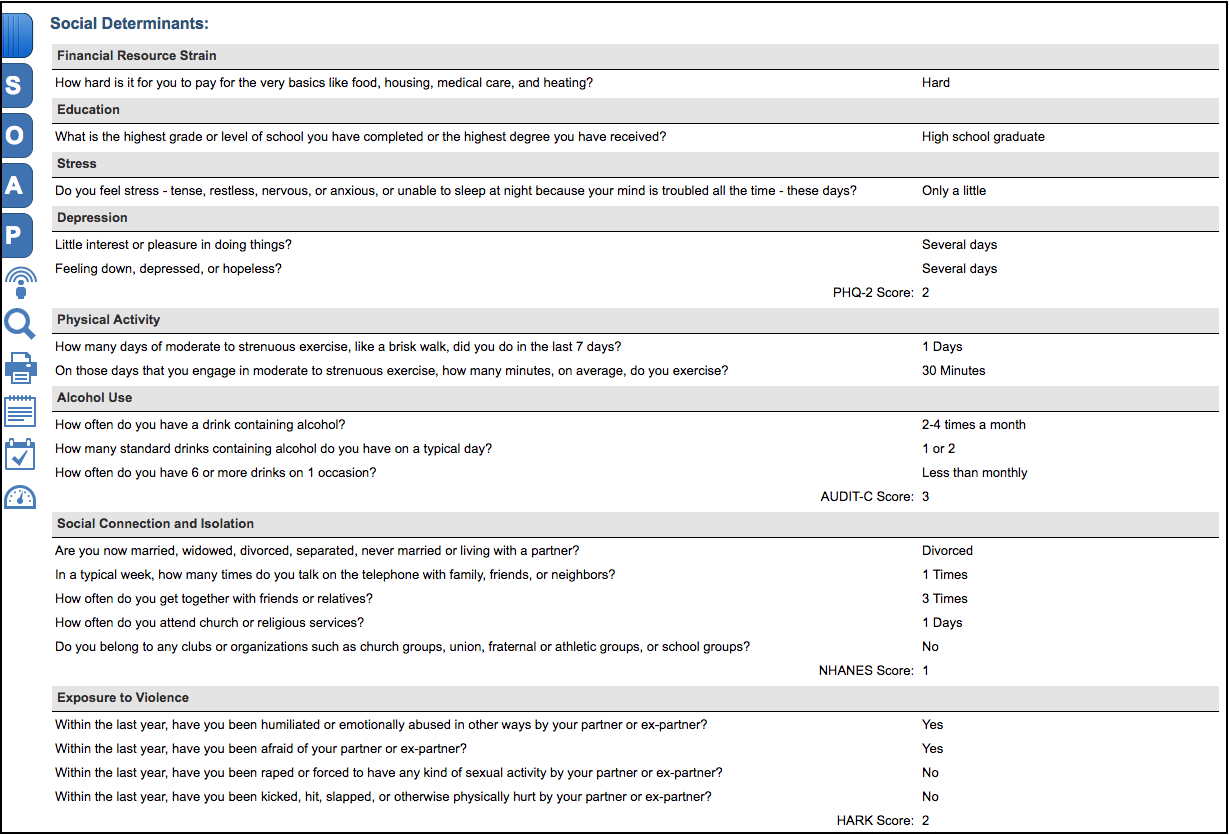 View Social Determinants in Patient Portal
The patient's social determinants data gathered by the provider during an encounter is available in Patient Portal if desired.

New – Internal Care Teams
To comply with CPC+ requirements, we developed a new administration feature so that providers can create and manage internal care teams. You can now view and select your patient's internal care team, making it easy to identify who is responsible for the patient's care.



Updated High Risk Assessment in Problem List
To comply with CPC+ requirements, we added several improvements to the High Risk Assessment section of Problem List.
Added Risk Score.

Added Comments field.

Added check boxes to indicate patients with complex needs and patients requiring episodic, short-term care management.

Added risk score descriptions.

To view the risk score descriptions, see below .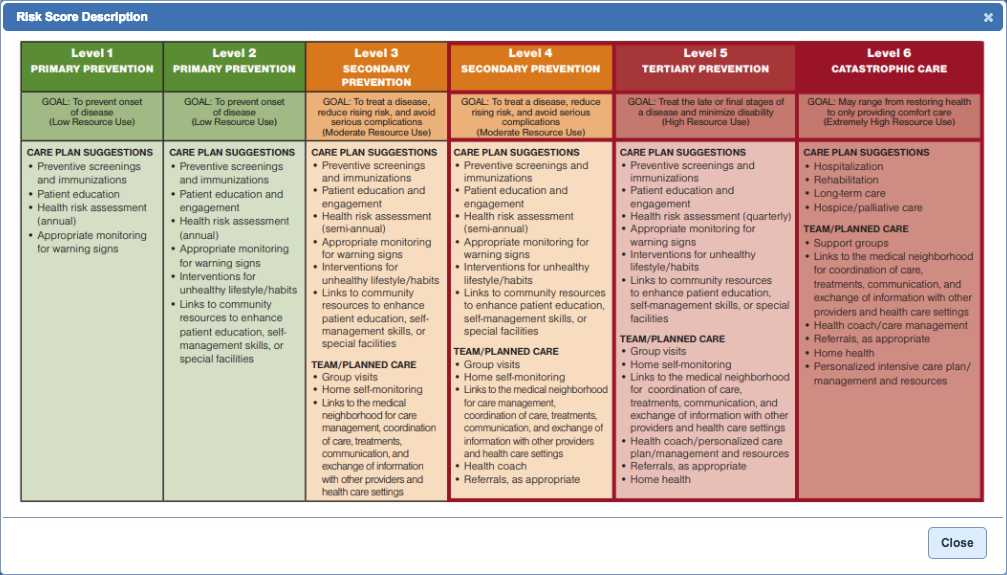 NextGen Office continues to add enhancements to it's cloud based EHR allows busy providers to quickly and easily comply with the documentation and reporting requirements necessary to succeed with the Comprehensive Primary Care Plus or CPC+ as well as the MIPS program for 2019.
Want to know more about NextGen Office EHR?