Using our cloud-based NextGen Office (formerly Meditouch), care facilities gain the fully integrated EHR, practice management and billing solution needed to keep up with increasing patient and practice demands. Tailored to the needs of any specialty-and fully functional on major tables, such as the iPad-our convenient, intuitive solution enables data sharing across systems and streamlines work flows. Our simple solution is easy for everyone to use- from office administrators, to clinicians.
The clean, simplified design of NextGen Office is easy to learn and use for all clinicians. Our solution features versatile specialty templates, customizable interfaces, and built-in chronic care management functionality. All of these help caregivers quickly treat and chart a wide range of patients, conditions, and age ranges at the point of care. This way, clinicians can spend less time on paperwork and after-hours charting, and more time with patients. Plus, NextGen Office users can easily conduct virtual office visits, making access to care convenient regardless of the patient's location!
Using NextGen Office, your practice can meet quality measures and reporting requirements with greater ease and less stress.NextGen Office features practice management and business intelligence dashboards that help you better understand your practice performance, identify clinical and operational problems and improve decision-making. The solution also includes the NextGen Patient Portal, which offers integrated payment capabilities to help you improve patient satisfaction while accelerating payments. Altogether, these capabilities can help simplify business processes, identify and close workflow gaps, and increase revenue for your practice.Our built-in MACRA dashboard automatically flags troubled patients, helping the care team enhance care and increase your practice's quality scores.
Full Integration - Cover all of your Clinical and Financial Needs!
NextGen Office fully integrates with our EHR, Practice management, patient portal and clearinghouse solutions to help users:
Enhance patient care and improve efficiencies by streamlining workflow
Reduce total cost of ownership
Increase revenue and accelerate payments
Improve patient and physician satisfaction by alleviating burnout
Could a Cloud-Based Solution Be Right For You?
| | | | |
| --- | --- | --- | --- |
| | Of Physicians report using tablets or smartphones to communicate with Staff | | Of EHR Users on tablets or smartphones report being "very satisfied" with their software |
Why NextGen Office?
Nextgen Office is unique. The cloud-based EHR - specifically designed for private practices- provides fully integrated practice management, a claims clearinghouse, patient-portal components, and much more. It works on any tablet, smartphone, or desktop/laptop (Apple or Windows), is touch-screen enabled, compatible with all browsers, and HIPAA compliant. Key capabilities, features and characteristics include:
CAPABILITIES

FEATURES

CHARACTERISTICS

Practice Management System

Revenue Cycle Management (RCM)

East-to-use reporting and analytics functions (including MIPS reporting and dashboards for monitoring scores)

Form and template customization

Direct messaging and e-faxing

Encounter notation by touch, talk or type

Photo capture and drawing tools




Mobile e-prescribing and schedule viewing

Integrated electronic faxing

One click chart creation based off insurance eligibility

Ability to take and annotate on patient images during encounter

Telemedicine - enabled patient portal

Integrated appointment reminders via text and email

Free Integration with:

ZocDoc - to increase your patient base

TigerView Software - to PACS images seamlessly

Free, automatic biweekly updates
What Do These Features Mean to My Practice?
Clinical Care

Practice Mangement

Patient Engagement

Financial Health

Fast Charting at point of care

Cloud-based optimized for iPad/tablets

Front-to-back-office efficiency

Easy and intuitive patient portal

Fast and accurate billing
Offload Administrative Burdens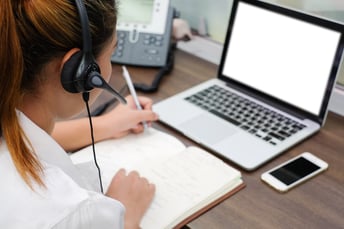 NextGen Healthcare offers RCM services such as staffing support and claims denial reprocessing. Clients work with U.S.-based RCM Personnel who are dedicated to NextGen Office clients. Choose services based on your needs: From posting payments and submitting charges, to full-service RCM Model.
Free Medication Prior Authorization Service!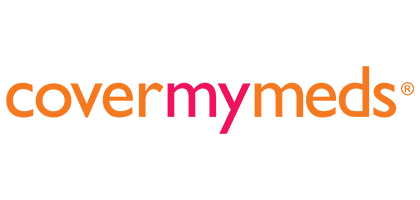 AVS Medical is pleased to announce that NextGen Office has partnered with
CoverMyMeds® to offer a free service to our providers to electronically process prior authorizations for medications. CoverMyMeds' electronic prior authorization solution streamlines the medication prior authorization (PA) process, connecting providers, pharmacists, and health plans to help improve time to therapy and decrease prescription abandonment.
Benefits Of CoverMyMeds
Manage PA requests within the NextGen Office workflow
Works for any medication and all plans, including Medicare Part D and Medicaid
Free to providers and their staff
New Nextgen Partner: Doctible
Doctible is NextGen Office's new partner for patient communication and retention. Doctible fills workflow gaps in the NextGen Offices solution and provides a great value add to our clients.
Two Way Texting With Patients and Text and

Email Appointment Reminders

Individual one on one text message conversations
Mass texting to patients for alerts such as "Office is closed"
Text can come from office's land line phone number
More sophisticated templates and customization are available
Covers gaps in our current appointment reminder capabilities

After Visit Text or Email For Patients to

Rate Service Experience

Sends direct feedback to the office in regards to their service
Allows patients to add feedback to google reviews
Ensures quality service is being provided by the office
Increases the web presence of the office

New Patient Appointment Requests

Allows new patients to request appointments electronically
Reduces phone calls to the office
Allows for after-hours appointment requests
Helps with patient acquisition
Integrated with Website

Website Design

World Class website design
Mobile friendly design
Social Media Integration