According to recent studies the top 3 things that providers find to be the least satisfying aspects of practicing medicine are:
58% - Regulatory Paperwork Burden
32% - Erosion of Clinical Autonomy
57% - Inefficient EHR design and interoperability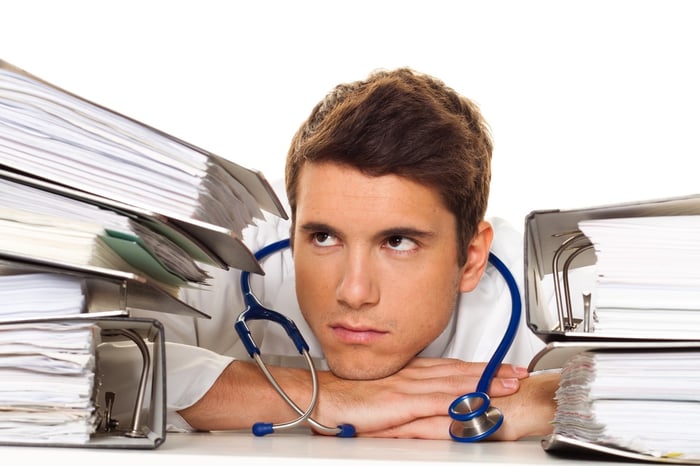 And in addition:


46% or physicians are feeling burnt out


49% of physicians' office hours are spent using an EHR and other desk work
Reduce busy work with the cloud based NextGen Office EHR productivity tools
Before the Patient Visit
Enable patients to schedule appointments online.

Save time with eligibility checks, and patient and productivity reports.

Easily manage patient charts online.

Let patients refill prescriptions online.

Directly message patients online.



Check In
Save time by enabling patients to complete forms online.
Quickly review upcoming appointments.
Exam
Tailor your workflows to your needs.

Save time searching for data, images, and studies

Dictate, transcribe, and virtually scribe clinical notes.
Checkout
Save time by letting patients pay online.
Easily communicate with other providers.
Securely send patient education and lab results.
With these time, resource-, and energy-saving capabilities, your practice can make strides in alleviating the ongoing concern of physician and staff burnout using the NextGen® Office solution.