Is your EHR ready for the January 1st, 2019 MACRA/MIPS rule change?
The 2019 final rules for MIPS have been released, see below for a link to the entire rule and a separate link for an Executive Summary.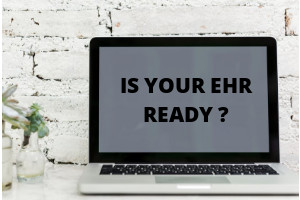 Greatly Increased Financial Incentives / Penalties:
Bonus payments of up to 7%Or…

Penalties of up to - 7%
What's New:
Greatly expanded provider types including

Clinical Psychologists

Physical Therapists

Qualified Audiologists

Occupational Therapists

Qualified Speech Language Pathologists

Registered Dietitian or nutritional professionals
What's Changed:
Low volume exclusions have been expanded:

Bill less than $90,000 in Part B covered professional services OR

Care for less than 200 beneficiaries OR

Deliver less than 200 covered professional services under the 2019 PFS (physician fee schedule) - This is the new low volume exclusion for 2019


The Biggest Change: Your EHR needs to be 2015 Edition CEHRT !
One of the biggest changes is a requirement that your EHR be certified a 2015 Edition Certified EHR and unfortunately many EHR solutions aren't yet 2015 edition certified.
To find out if yours is you can click here and search by manufacturer name.
To read the Executive Summary click here
To read the 2019 Final Rule click here
Click Here to read the 2019 MIPS Quick Start Guide