You asked For it and we delivered! Lytec 2019 is on pre-sale now with 6 new features you won't want to miss out on!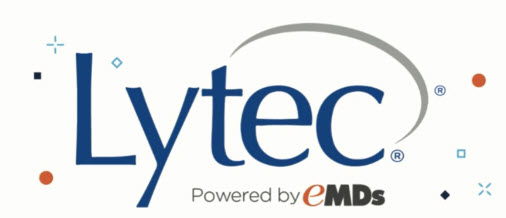 1. New Patient Engagement Tool
Patient engagement and marketing are critical for clinical quality and business purposes. Lytec now makes it even easier to contact your patients using cost-effective email and other methods to stay in touch, provide valuable information, and even drive revenue. With Patient Email Connect available in Lytec 2019, connecting with your patients is now as easy as 1-2-3.
2. New Move Credits Workflow
Mistakes happen! Great news - Lytec 2019 makes it very easy to fix payment posting errors. The new Move Credit workflow eliminates the manual, time-consuming double entries of the past. With just a few clicks you can choose the patient, choose the billings with the incorrect credit, move it to the billings where you need to apply the credit, and click post. This makes corrections quick, in-balance, audited, and risk free.
3. Customized Appointment Schedules
In Lytec 2019 you can customize your printed appointment schedules, allowing each team member to view their schedule the way they want to. The added flexibility will make your practice more efficient and increase your staff's productivity.
4. Timely Filing Calculator
The new timely filing calculator in Lytec2019 keeps your practice on track calculating just how long you have to file your claim while you work your insurance receivables.
5. Patient Co-Pay in Transactions Grid
New updates to AR Tracker's unpaid billing transactions grid show the patient's copay responsibility at a glance making it easier to compare against payments already made.
6. AR Tracker Refresh Button
The new refresh button in AR Tracker allows you to refresh your screen and see changes immediately, avoiding the hassle of re-running your AR query.